Insulon® Bend-to-Shape Tubing
Field-Bendable
Adjust to your desired form, and our bend-to-shape tubing holds its position.
Thermally Insulated
Engineered with Insulon® advanced vacuum insulation for ultra-high thermal performance.
Applications
We engineer and manufacture Insulon bend-to-shape tubing for a wide variety of applications, including thermal ablation devices.
Medical-grade applications
Specifications
Operating Temperature Range
Engineered for cryogenic and high-temperature applications from -270°C to 1000°C.
Pressure Ratings
Insulon® products can be designed to meet a wide range of pressure requirements.
Material Selection
Materials are selected according to each application and include stainless steel, Inconel, and other alloys.
Interested in Insulon Bend-to-Shape Tubing?
Other types of vacuum insulated tubing:
Not looking for bend-to-shape tubing? Insulon tubing is also available in rigid and flexible designs.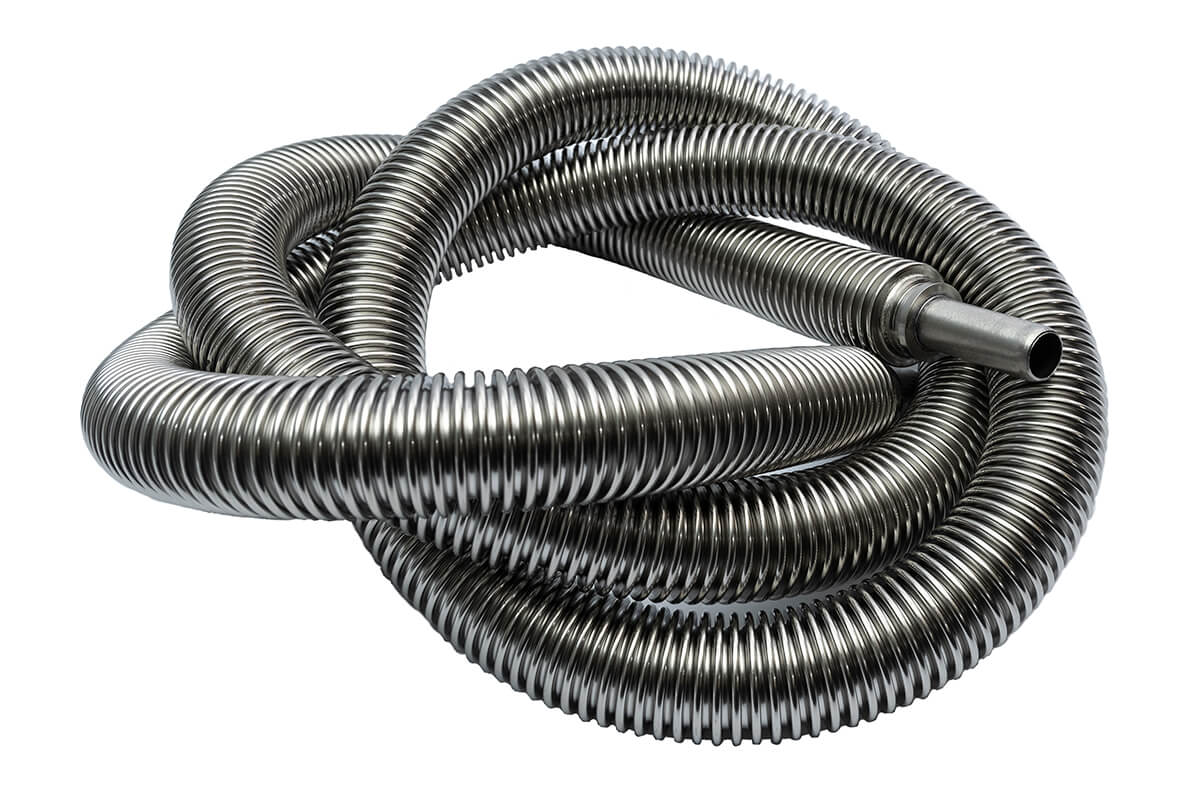 Flexible Tubes & Hoses
High-performance insulation, small bend radius, and easy installation. Flexible vacuum insulated tubes withstand vibration and other mechanical stresses.
Small- and Micro-Bore
Small-bore and micro-bore vacuum jacketed tubes are ideal for space-constrained applications. Featuring an ultra-thin design without sacrificing thermal performance.
Straight, Rigid Tubing
Ultra-thin vacuum insulated tubes and pipes for cryogenic and high temperatures. Option to include multi-layer insulation to reduce radiation heat transfer.