Pipes, Tubes, & Hoses
Vacuum insulated tubes, pipes, and flexible hoses built with Insulon® Technology can safely transfer cryogenic liquids or high-temperature gases ranging from -270°C to 1000°C. Our vacuum insulated pipes are suitable for cryogenic liquids including liquid nitrogen, hydrogen, and carbon dioxide. Insulon® can help maintain safe external touch temperatures, improve thermal energy efficiency, and reduce "boil-off" material losses.
Heat Gun Safety
Industrial heat guns are used for a variety of manufacturing processes including welding plastics, shrink tubing, and stripping paint. These hot air tools can also be dangerous, posing burn risks to operators. Insulon® Safety Guards for heat guns help reduce the risk of accidental burn injury, and in the event of a burn, are likely to reduce the severity. Insulon Safety Guards offer significant advantages over other nozzle guards currently on the market. They are the only product on the market to include advanced vacuum insulation for unparalleled thermal protection.
Cryogenic Storage
Liquid and cryo-compressed storage systems need the best insulation they can get. Whether you're storing liquid nitrogen, hydrogen, oxygen, or any other cryogenic material, you have to make sure your system reduces heat transfer and boil-off as much as possible. Vacuum insulation has been considered the industry standard for years. When combined with multi-layer insulation, these systems get even stronger. Insulon® advanced vacuum insulation with our proprietary MLI is a top-tier solution for cryogenic storage.
Cleanroom Manufacturing
Advanced vacuum insulation offers a variety of benefits for cleanrooms. Material protocols are of the utmost importance in highly controlled environments, and stainless steel is easy to clean and sterilize. Double-walled vacuum insulation is non-fibrous and dust-free. Our tubing, piping, and flexible hoses can be engineered for cleanroom applications from -270°C to 1000°C.
Semiconductor Gas Delivery
Precise temperature control is critical to improving semiconductor gas delivery systems. Semiconductor manufacturing takes place in cleanrooms, so thermal management and insulation solutions must meet strict material requirements. Insulon® advanced vacuum insulation can improve thermal stability for gas delivery piping.
Thermal Ablation
Advanced vacuum insulation components are easily sterilized and safe for use in medical-grade and surgical-grade applications. Engineered in ultra-thin designs, Insulon® delivers high thermal performance while consuming minimal space. Insulon® sleeves are used to insulate needles during thermal ablation therapies including steam, saline, and cryoablation. With less than 0.5 mm in overall wall thickness, Insulon® sleeves help maintain the minimally invasive nature of thermal ablation therapies.
Food & Beverage
Food-grade insulation requires safe, easily-sterilized materials. Our stainless steel insulation components deliver high-performance insulation in a food-safe package. Insulon® steam wands are used in high-end espresso machines to help protect baristas from accidental burns. Our cool-to-touch steam wands allow baristas to make direct contact without the need for towels or protective rubber sleeves. Plus, our food-grade insulation components have a luxury chrome finish, complementing the aesthetic appeal of high-end espresso machines.
Steam Distribution
Industrial steam distribution systems have important requirements for proper performance. These systems need high-temperature pipe insulation, long-lasting materials, resistance against corrosion and mold, and safe materials for workers and the environment. Historically, these systems have been insulated with fiberglass or other conventional materials. Advancements in stainless steel, high-temperature vacuum insulation offers new benefits for industrial steam distribution systems.
Aerospace
Aerospace insulation materials need to be durable, rugged, and low maintenance. In addition, they need to be capable of delivering high-performance insulation in a challenging, high-temperature environment. Insulon® provides aircraft thermal insulation that the aerospace industry can count on. Auxiliary power units, fluid lines, and bleed air systems can all benefit.
Exhaust Systems
Automotive exhaust systems need durable materials with high-temperature capabilities. By retaining heat in the hot end of the exhaust system, Insulon® can help improve performance for both commercial and racing vehicles. Adding Insulon® around the catalytic converter can help reduce time to light-off temperature, helping to reduce toxic emissions due to cold starts.
Heat-not-Burn Devices
Vaporizer science focuses on heating devices to target temperatures quickly and efficiently. Ultra-thin vacuum insulation can provide a range of benefits to heat-not-burn devices (reduced risk products), and are compatible with a range of substances including tobacco, cannabis, and coffee. Insulon® can deliver system-wide enhancements including faster ramp-up time, longer battery life, and reduced external surface temperatures. In the highly competitive heat not burn market, optimal thermal performance is crucial to designing a competitive product.
Sensors & Instruments
Combining Insulon® with our glass-to-metal seals can provide optimal thermal protection for sensors, instrument lines, electrical conduits, batteries, data loggers, and other delicate components.
Thermal barriers for data loggers →
Fuel Cells, Batteries
Thermal batteries and fuel cells depend on optimal thermal performance to deliver efficient energy results. Temperature can be a major factor in draining batteries and fuel cells of their power, limiting longevity and efficiency. Insulon® can help combat these issues and improve energy efficiency by maintaining specific temperatures within an ultra thin insulation package. Applications include cryogenic storage for hydrogen fuel cell electric vehicles.
Military & Defense
Munitions, batteries, sound suppressors, fuel lines, and other components may be more difficult to detect by thermal imaging when protected by an Insulon® thermal barrier.
An M4A1 carbine fired 210 rounds in 7 minutes, reaching temperatures over 650°F. The carbine pictured was protected by an Insulon® thermal barrier. Insulon® can help reduce heat signature, mirage, and protect against burns. Image source: US ARMY ARDEC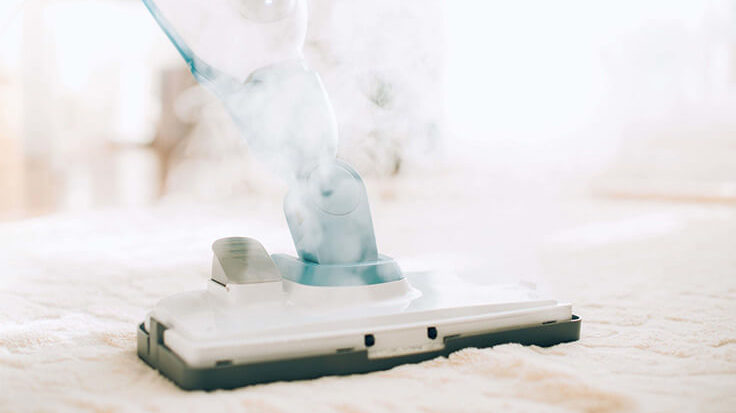 Appliances
High-temperature insulation can help heater-based appliances perform more efficiently and effectively. Whether processing air, steam, or liquid, our high-performance insulation can help concentrate heat in the target area and reduce waste heat loss. Built from rugged and durable insulation materials, Insulon® is suitable for both commercial and industrial appliances and tools.
Is advanced vacuum insulation right for your application?
Thermal insulation can have significant impacts on design, structure, and system performance. Selecting the right materials for your system is an important decision. If conventional materials have been proving insufficient or ineffective for your system, Insulon® may provide a solution.