Straight, flexible, and bend-to-shape segments can be joined together to create custom arrangements. Insulon is compatible with a variety of end configurations.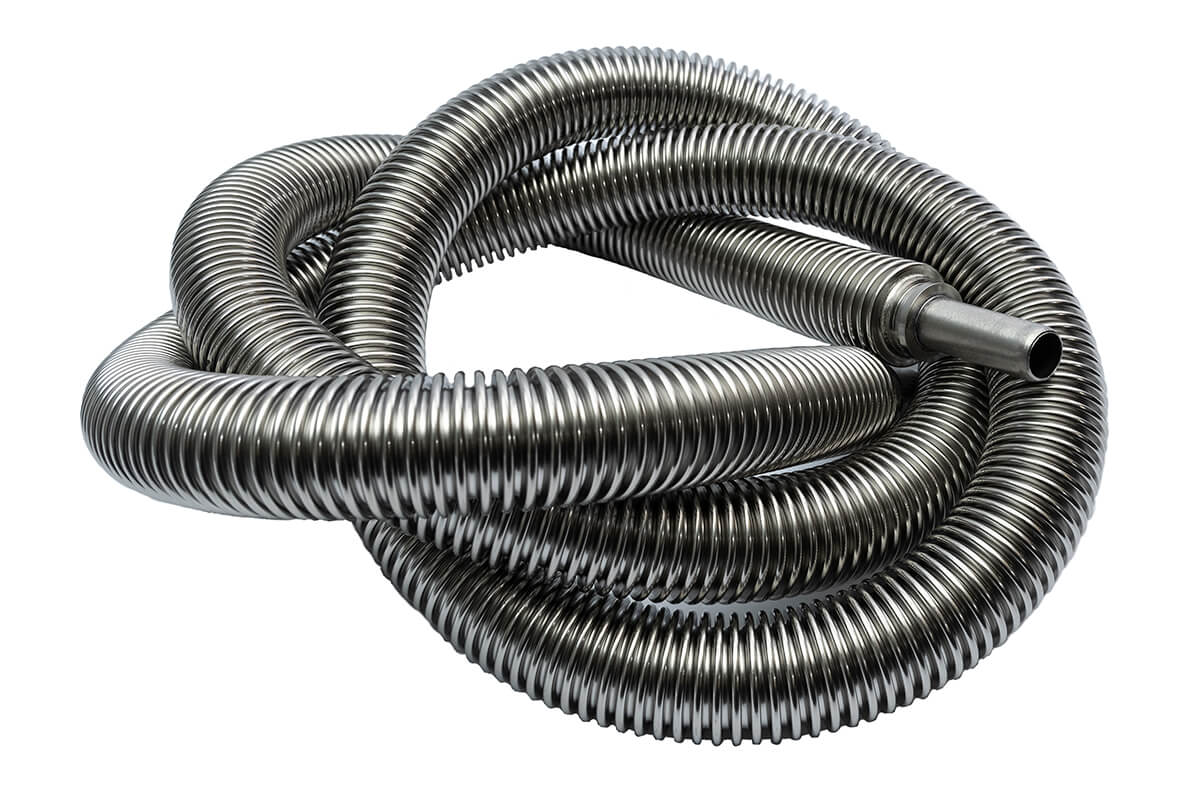 Flexible Tubes & Hoses
High-performance insulation, small bend radius, and easy installation. Flexible vacuum insulated tubes withstand vibration and other mechanical stresses.
Bend-to-Shape Tubing
Field-bendable tubing that holds its shape. Adjust to your desired form, and our bend-to-shape tubes stay in position while delivering high-performance insulation.
Small-Bore & Miniature Tubing
Small-diameter and miniature vacuum jacketed tubes for compact and space-constrained systems. Ultra-thin design and ultra-high performance.
Straight, Rigid Piping
Rugged, durable vacuum insulated tubes and pipes for cryogenic and high temperatures. Option to include multi-layer insulation to reduce radiation heat transfer.
Our Technology
Multi-layer insulation
For ultra-high insulation performance, we install proprietary MLI inside the vacuum annulus to reduce radiation heat transfer.
High temperature insulation
Many vacuum insulation technologies work for cryogenic applications (ours does too). We engineer Insulon® for applications up to 1000°C.
Benefits
Cryogenic applications
Durable, reliable construction
Easy to clean and sterilize
Improve thermal energy efficiency
Low profile, space-saving designs
Reduce boil-off and conserve materials

Reduce condensation and risk of mold

Reduce risk of corrosion-under-insulation (CUI)
High temperature applications
Durable, reliable construction
Easy to clean and sterilize
Flame retardant materials
Improve thermal energy efficiency
Low profile, space-saving designs

Reduce external skin temperature

Reduce heat loss and conserve thermal energy
Request a Quote
"*" indicates required fields